About Oh Polly
Founded in 2015, Oh Polly creates high-quality, innovative designs that are trend-driven, meeting our customers' needs in an ever-evolving market without compromising on our global responsibility and ethical values. Our business model is social first, centred around our industry-leading Instagram and Facebook accounts. 2020 saw the launch of Bo+Tee, Oh Polly's much-loved gym and activewear brand, followed by the launch of Neena Swim in 2021, focusing solely on stylish swimwear. Fast forward to 2023 and we now have a combined following of over 8 million across the brands, selling products in almost every single country around the world. Operating via offices in Glasgow, Liverpool, London, Los Angeles, Dhaka and Guangzhou, the business has over 350 employees in the UK and 1500 directly employed worldwide. As we continue to expand our global presence, we are looking for talented, driven, and ambitious individuals to join the Oh Polly team! Here, you can expect an environment to flourish, develop and take your career to the next level.
About the role: 
We are now searching for an experienced Garment Technologist to join our world leading Product Development team based in London. Operating at mid level, this is a fantastic opportunity to bring your in-depth expertise and technical know-how.
Responsibilities:
Conducting fitting sessions for new products in development on a daily basis
Seeing product through from initial tech pack to sealing stage
Leading fit sessions both in person and digitally, making clear and concise comments to factory to improve and perfect the execution of the next sample
Providing post fit technical notes; including annotations on photographs to our factories and the wider PD team
Helping to develop and maintain core block libraries across fabrics and shapes and providing useful specs to design teams for their tech packs
Ensuring measurements systems and grading rules are kept consistent and reflective of our core customer
Supporting the factories & buying team on any technical construction queries, including problem-solving mass production issues
Assisting the product development team in elevating the fit and finish of garments
Conducting returns analysis fit sessions along side regular monthly returns reporting, providing supporting commentary to factories, marketing and warehouse teams to help drive down returns with a quick timeframe.
Conducting ad hoc project work such as innovative technology for the company e.g. virtual fitting, in house bra support innovation, comp shopping and building new blocks to trial.
Working with design and in-house atelier team in reviewing technical packs, and leading initial collection hand over with factories
Liaising with factories, advising appropriate wash care and additional testing requirements by product type
Supporting junior technologists in training and guidance, building confidence and supporting growth within the team.
Monitoring product through the critical path, communicating daily with relative internal and factory teams, ensuring product is delivered on time and of a high Oh Polly standard.
Requirements:
Experience in a similar technical role focusing on womenswear, including corsetry and occasion wear.
 Good working knowledge of pattern construction and grading, with in-depth understanding of different fabric shape and fit, i.e jersey, wovens etc. (working knowledge of Gerber/ Lecture advantageous but not required)
Excellent time management and organisation skills, ability to work to tight deadlines and proactively problem solve.
Confident working in a fast-paced environment and able to prioritise projects proactively.
Strong understanding of physical and chemical testing requirements, as well as international REACH requirements.
Experience with childrenswear and lingerie fitting, construction and grading preferred but not essential.
Benefits
Competitive salary negotiable DOE
50% discount on all Oh Polly products
An extra day of for your birthday
Corporate gym membership (Subject to tax)
Cycle to work scheme.
Learning and development opportunities
Company pension
Company social events

This Company is an equal opportunities employer
Oh Polly job positions are open to all suitably qualified candidates, regardless of age, disability, gender reassignment, marriage or civil partnership, pregnancy or maternity, race, religion or belief, sex or sexual orientation.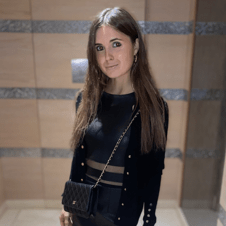 Contact
Victoria Shaw
Senior Talent Acquisition Specialist – People & Culture
Some of Our Perks & Benefits
Competitive Salary

We review our salaries regularly

Enhanced Holiday Entitlement

You deserve a break after all your hard work

Your Birthday Off

50% Discount on Company Products

By far our most popular benefit

Flexible Working Options

We want to make it work for you

Enhanced Company Pension

Corporate Gym Membership

Helping to keep you healthy in body and mind

Enhanced Maternity/Paternity Leave

Extra help for your most precious time

Personal Development Plan

We prioritise developing our people

Cycle to Work Scheme

Its good for you and your environment

Company Sick Pay

To help when you are not 100%

Bright Modern Open Plan Offices

They really are lovely places to work

Employee Assistance Programme

Supporting physical and mental health

Employee Rewards Platform

To say thank you and give recognition
Workplace, Culture & Diversity
Our culture is diverse, creative and collaborative. Our teams are committed, ambitious and hard working. We offer an environment to flourish, develop and take your career to the next level.
All of our clothes are designed in the U.K and we are passionate about nurturing fresh and upcoming talent within the fashion industry – whether this is through working with the latest bloggers or spotting the next marketing guru in the making!
We work with hundreds of women across the world, with 70% of global senior management positions in the UK and LA being held by women – a striking contrast to the majority of fashion brands globally. Furthermore, there is no gender pay gap among workers in the same roles, regardless of where they are based around the world.
We are currently experiencing phenomenal growth and there are many opportunities to join our fun and dynamic teams across the globe. Click on our current vacancies or contact our recruitment team, they would love to hear from you!
Already working at Oh Polly?
Let's recruit together and find your next colleague.